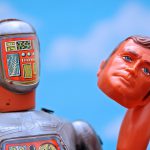 Chris reflects on how managing a Twitter account that he uses for personal and professional reasons can sometimes look a little confusing to the outside world and why the choices we make about what we put on social media have implications for those in positions of leadership.
Scott explores how social media can be put to good effect to amplify events with some practical tips and tricks picked up from the recent #Digifest17 event.
Live video has well and truly entered the mainstream. The arrival of several new tools means that the barriers to broadcasting live over social media have pretty much collapsed. Chris shares some ideas for successfully broadcasting an event, lesson or lecture using Periscope.
Over the summer Jisc held a number of Connect More events (#ConnectMore16) across the UK to update our members on all the exciting projects we have been working on and to showcase the excellent practice from across the academic community. The Student Experience sub team have been lucky enough to attend and present at many …