Chris reflects on a swelteringly hot workshop in London over the Summer helping researchers make the most of social media. Here he takes one aspect of the workshop, dealing with trolls online, and highlights some possible reasons for it and mitigating steps.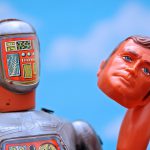 Chris reflects on how managing a Twitter account that he uses for personal and professional reasons can sometimes look a little confusing to the outside world and why the choices we make about what we put on social media have implications for those in positions of leadership.
This the fourth in a series of blogs looking at online language… What is it? How is it being used? Why do we need to teach it? Here Esther looks at how online communities use language characteristics and conventions as part of their identity.
Scott explores how social media can be put to good effect to amplify events with some practical tips and tricks picked up from the recent #Digifest17 event.