On June 14 we held the last in our current series of online events for the Wales post-16 sector, looking at the effective design and use of digital learning resources. The series has aimed to support the Welsh Government's Digital 2030 strategic framework and has involved staff from FE, adult community learning (ACL) and work based learning.
We decided to focus the session on a type of learning resource that had the potential to be transformative. We'd previously touched on themes such as immersive environments, virtual reality (VR) and 360 video earlier in our event series. Our final session took us deeper into an immersive learning and teaching environment, capable of enabling experiences that would not be possible using more familiar technologies. We also took the opportunity to ask participants for their thoughts on what they felt was needed next, to support the kind of challenges we'd uncovered in the course of our event series.
We were delighted to welcome a team of guest speakers from Cardiff and Vale College: Itzel Lopez, Josephine Grech and Ze Kouyate (known as Gaio). Together they gave a rich overview of their use of the virtual world Second Life. This ranged from science to tourism, from Wales to China via the London Dungeons.
You can watch the recording below on YouTube, where Itzel, Josephine and Gaio talk about their experiences of working with Second Life to create digital learning resources and activities, while scenes from the CAVC Virtual Campus play out on screen. A transcript of the recording is available.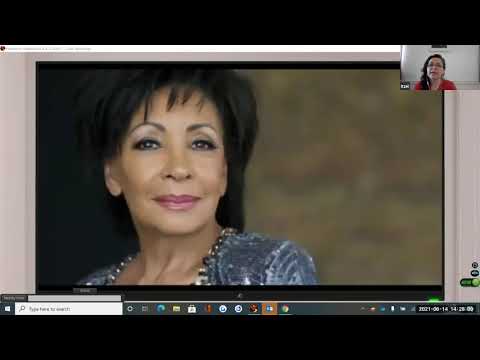 You can also watch a short video clip by CAVC BTEC students, talking about their virtual study tour project.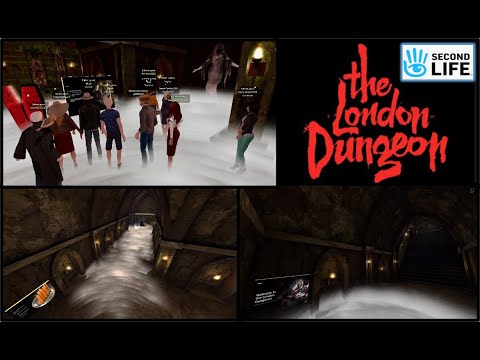 We had a lot of good questions about Second Life during the event and TEL virtual worlds specialist Gaio has kindly provided in-depth answers in this Google doc.
Something the CAVC presentation strongly underlined for me was that sometimes it's good to put yourself into an unfamiliar setting (like a virtual world) to shake up your preconceptions of what a "good" learning resource looks and feels like. While stepping into a virtual world can feel slightly unnerving, it can provoke new ideas on what you could do better with the tools that you have (whether that's Second Life or something else – the precise platform or technology doesn't really matter).
I was particularly struck by something Gaio said in response to a question I had, about how the teacher can strike a balance between creating a 'fantasy world' on the one hand and a realistic workplace scenario on the other. You'll need to read the Q&A for the full explanation, but this is the quote that has stuck with me:
"A profound, meaningful learning experience has the power to redefine authenticity by challenging
and/or changing expected standards of working environments. Virtual worlds are not constrained by real-life
physical boundaries and ideas initially perceived as "fantasy world" often turn impossible scenarios into
opportunities to reimagine education, the workplace and life in general."

(Ze Kouyate "Gaio")
A big thankyou to the whole CAVC team (and their intrepid students) for experimenting and sharing their experiences with us.
To close the session, Zac and I posed three questions for participants to discuss in groups, sharing their thoughts on a Miro board. Participants were asked not only to come up with suggestions but also to consider how easy/hard their ideas might be to carry out and to what kind of timescale (up to 2030). You can view participants' responses in full. Below is a summary of the main points:
How can teachers best be supported to explore the technologies on their horizon?
Suggestions included training and collaboration. Training by college staff was suggested, with a support service on hand at all times. Also desirable (but harder to achieve) are to allow staff time and offer workshops to enable staff to build resources in real time.
What could you do to make learners ready to use innovative technologies for learning?
Considerations included: a gradual approach, not introducing too many technologies too quickly, make technology exciting, training for students, parity of access for all students, start from day 1, have the fundamentals in place. Co-creation of content was suggested, and participants also envisaged a 'professional learning community' to keep up to date.
How could work based learning, adult community learning and FE share knowledge and practice together?
Ideas put forward included: co-create content, creation of collaborative groups/communities, shared 'idiot's guides' 😉 and regular events covering all three sectors. Time was also identified as a requirement, both to create resources but also for training and preparation.
These responses, as well as the results of activities in previous sessions, will help to inform future work.
Resources for all the events in our series Effective design and use of digital learning resources are available in this links document.